I have this brilliant insight about how breastfeeding has succeeded in propagating itself by getting capitalist, but I'll spare you the analysis for now and just provide some of the stranger examples.
The Baby Bond Nursing Sash
.
This is supposed you let you see your whole baby while still covering you up. I cannot begin to imagine how such a thing could work. And is it just me, or is this lovely mother not really that covered up?
Milkies Milksaver
.
The Milksaver collects milk from your spare while the other's working. I'm not saying this isn't a good idea, but it's still weird.
Lilypadz
.
I actually own a pair of these. Unlike my messy, bulky, and expensive nursing pads, they have been in the back corner of my underwear drawer for 6+ years. Judging from the product reviews, though, that makes ME weird.
Does it have to be
Butter
? Does it have to be
Boobies
? This kind of thing is how I know I'm inorganic. One more from the Earth Mamas, if it's really a product:
Sure, breastfeeding judgers are jerks and very stupid. Kind of their problem, though.
Another one I have trouble imagining in action. I love breastfeeding diagrams, though. I'm also glad that now pillows have pillows.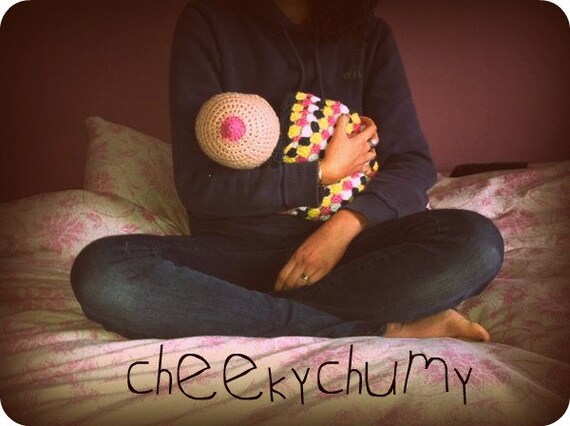 Definitely not my style. But if I saw your baby wearing one, I would laugh my butt off and give you $5.